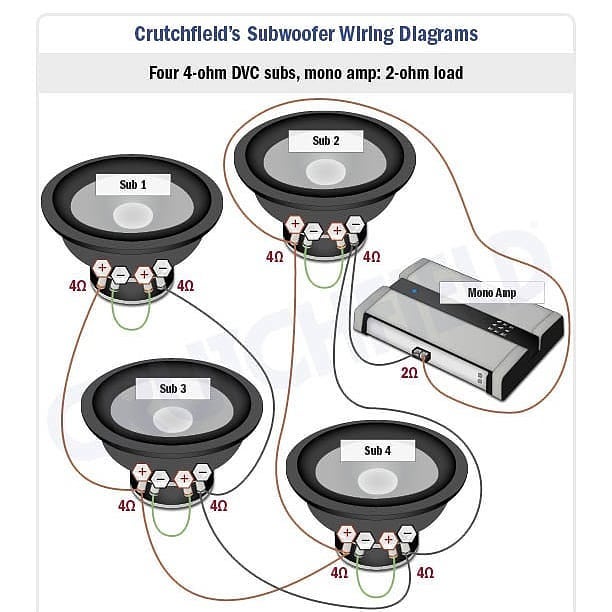 Helpful info from @caraudiofab
HOW DO I WIRE MY SUBS? This has got to be one of the most common questions! If you are asking that after you already have your sub(s) and amp(s) you may have already made a mistake!
For those that may be new (we all were at one point) it is very important to properly match the impedance of the subwoofers to the impedance value you intend to use on your amplifier.
The math for these calculations is rather simple, but I do find that people still have trouble visualizing what the wiring should look like, especially once you start combining both series and parallel, so I wanted to share something cool with you guys from show sponsor Crutchfield that makes understanding the wiring much more simple.
Crutchfield has a tech article that allows you to enter how many subwoofers you intend to use, minimum impedance of your amplifier (which is found in the specs) and see different wiring combinations. To find this article use the clickable link in my bio and search for "Subwoofer wiring diagrams".
Again, I know for many of us this is the entry level basics, but many newcomers are reaching out asking questions every day and I want to be sure we can help them out too. Today I just uploaded a new video on "Subwoofer Basics", so be sure to check it out!
In the meantime if you would like to check out more Crutchfield tech articles, and research your next build, along with get a special offer for CAF fans be sure to check out show sponsor Crutchfield here: http://www.crutchfield.com/i-rCAFcIGM/promo/caf.aspx
Thanks for tuning in!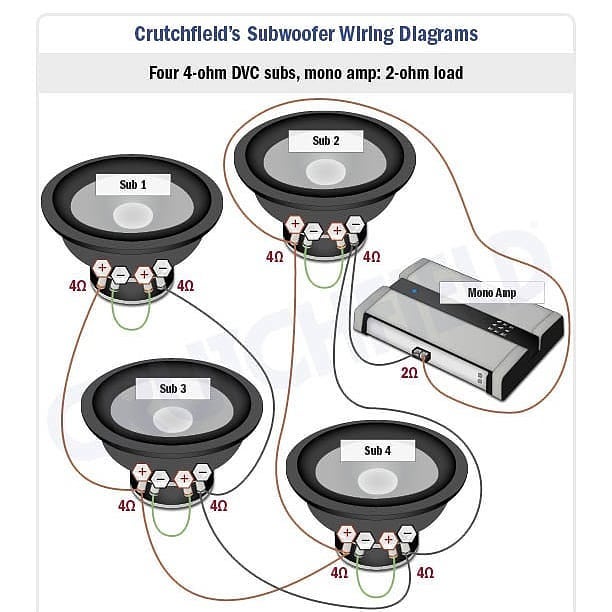 #caraudio #caraudiofab #caraudiofabrication #subwoofer #subwooferbox #audio #bass #basshead #custom #customfab #fabrication #fabricationnation #fabnation #msfabarmy #therealcaraudiofab #caffablab #caf