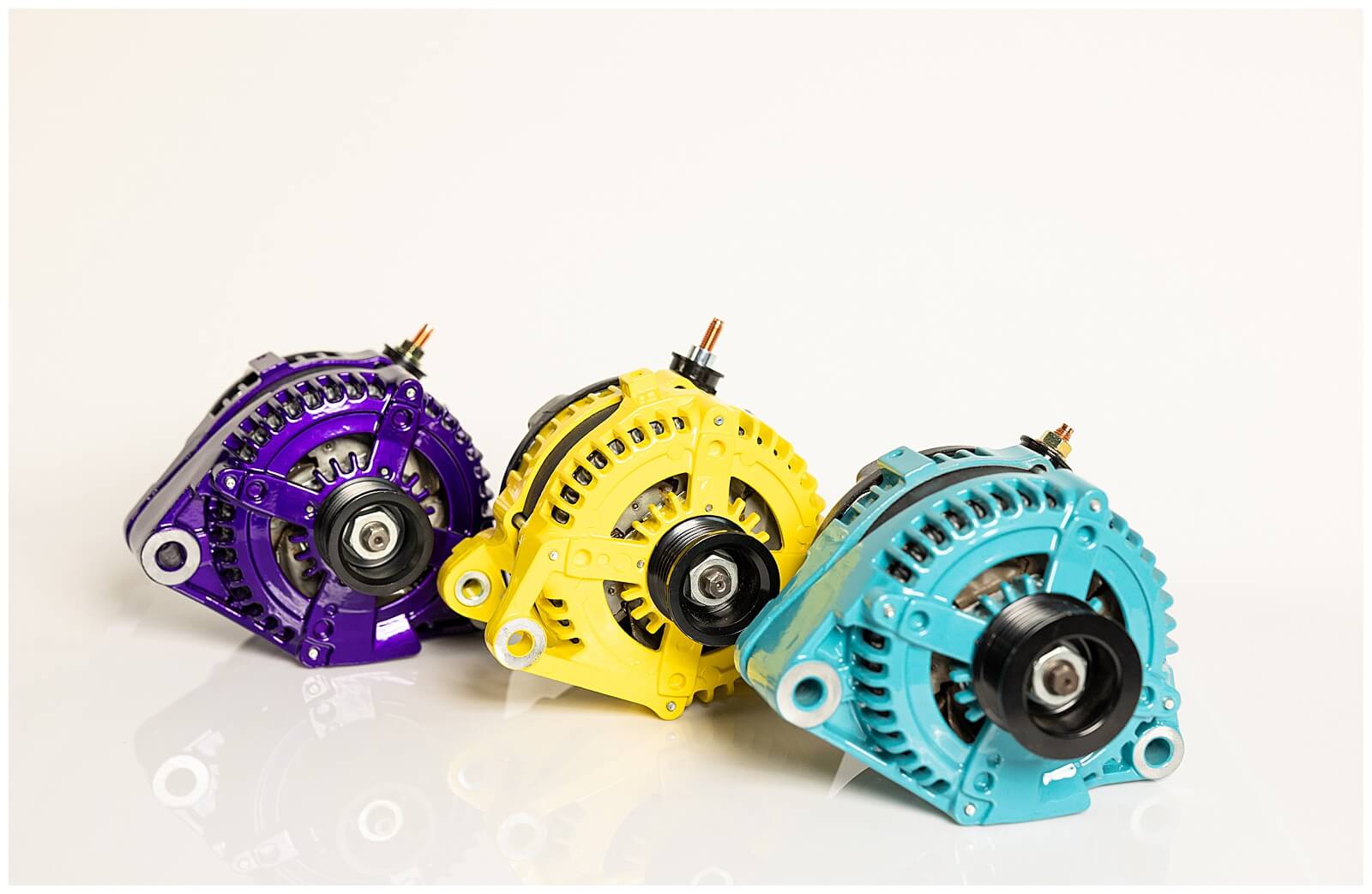 Family Owned
And Operated
The JS Alternators Family
When you choose JS Alternators, you're not just buying a product, you're joining a family. We're committed to supporting you every step of the way with unmatched customer service.
Jonathan
Jonathan, the owner of JS Alternators and a passionate car audio enthusiast, founded the company in 2013. Leveraging his expertise in car audio and electrical systems, he sought to fill a gap in the market for durable, high-output alternators. When he's not leading JS Alternators, Jonathan enjoys exploring new technologies and ways to enhance automotive power. His commitment to quality, customer satisfaction, and American craftsmanship has shaped JS Alternators into the successful family-owned business it is today.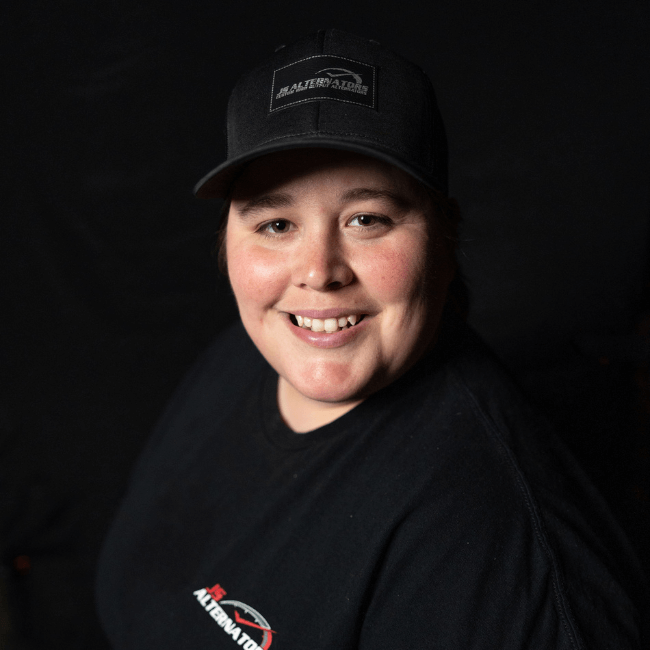 Kristen
Kristen, the CEO of JS Alternators, is at the heart of the company's operations and customer service. She shares her father's dedication to quality and customer care, and her leadership has been instrumental to the company's success. Always accessible to customers, Kristen embodies the family spirit of JS Alternators and continues to drive the company's growth in the high-output alternator market.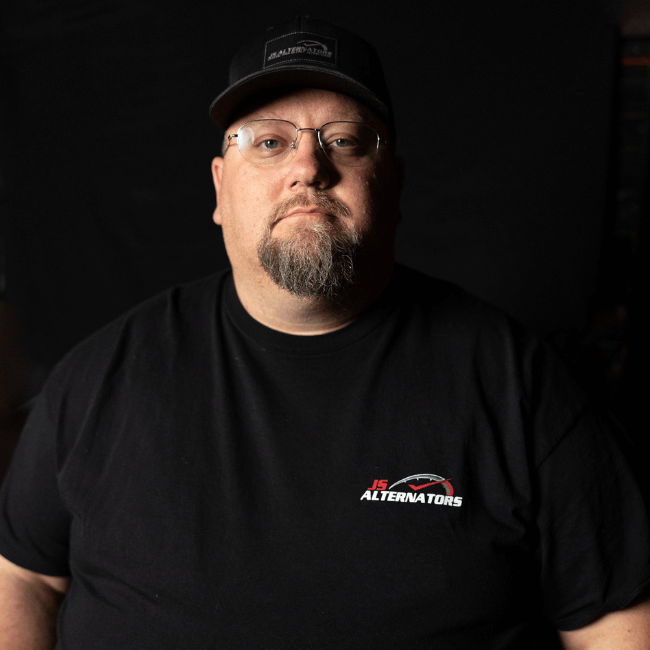 Ryan
Ryan, our Lead Systems Engineer, is the go-to expert for all things related to wiring and powering car audio systems. From handling custom inquiries to overseeing repairs, Ryan's technical expertise ensures our customers get the most out of their high-output alternators. He has a unique connection to JS Alternators as its very first customer back in 2013, and his passion for audio systems and dedication to customer satisfaction remain at the core of his work.
Kris
Kris, our Operations and Account Manager, is a jack-of-all-trades at JS Alternators. He serves as a vital link, fostering conversations with our current partners and building new relationships. In addition, Kris is hands-on in our manufacturing warehouse, contributing to building and packaging processes. Whether he's managing accounts or assisting customers, Kris's versatility and dedication strengthen our operations and commitment to service excellence.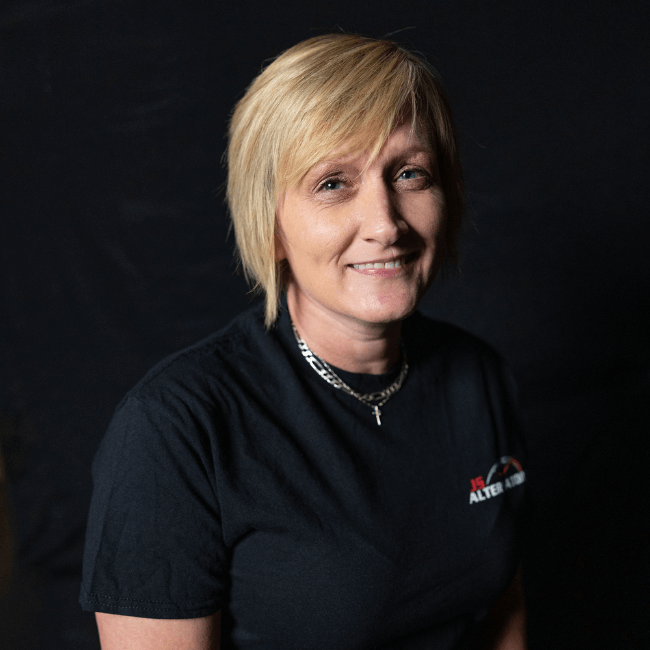 Mindy
Mindy, our Quality Assurance and Packaging Manager, is the final checkpoint in our production line, ensuring that each high-output alternator meets the exacting standards of JS Alternators. From packaging to final quality checks, Mindy's meticulous attention to detail ensures that our products arrive at your doorstep in perfect condition, ready to power your journey. Her dedication to quality and efficiency plays a crucial role in our commitment to customer satisfaction and product excellence.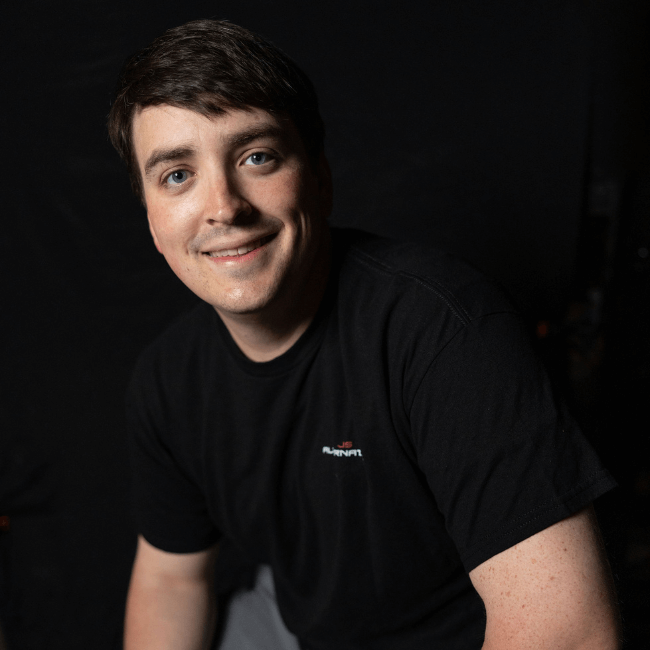 Justin
Justin, our Project and E-commerce Manager, is the driving force behind our online presence and marketing initiatives. He manages the development and design of our e-commerce website, ensuring a seamless shopping experience for our customers. His forward-thinking approach extends to planning and executing marketing strategies aimed at increasing conversions. Justin's role is crucial in shaping the future growth of JS Alternators and enhancing our digital interface.